We're continuing our Best of 2018 posts today with a list of our favorite books that we read this year. Watch for more Best of 2018 posts throughout December - you know how we love lists!
You might be wondering how our favorite books are different from
Our Top Reviewed Books of 2018
. Sometimes the books we love the most aren't the ones we give five stars. They might be fluffy reads that just make us happy. But they're the ones we're most likely to recommend to other readers.
It's also true that we don't review every single book we read. (We'd lose our minds!) We're going to try to keep this post from overlapping with the previous one but some of these books are just so amazing that we can't stop shouting about them here on the blog.
Here are our favorite books that we read in 2018:
Rose Red
Witchmark by C.L. Polk
I'm calling it now.
Witchmark
is one of my top three books of the year. It's a magical murder mystery set in a post-war fantasy world and it's delightfully tropey and queer! I loved everything about this from the romance to the worldbuilding to the bike chases. Yes. I said bike chases.
Read my review
here
.
Magic Triumphs by Ilona Andrews
I'm restricting myself to only talking about one Ilona Andrews book on this list and it was hard to choose. Everything they released this year was amazing! But since
Magic Triumphs
is the last book in the
Kate Daniels
series it's only right that it's the one mentioned here. I'm still really sad that this series is over but what a way to go out! This book was the finale the
Kate
books deserved. I'm going to miss the characters though. Hopefully, they'll show up in Hugh's series at some point.
Read my review
here
.
Ocean Light by Nalini Singh
I don't think there's ever going to be a Favorite Books list of mine that doesn't include a Nalini Singh book. I could have easily put both this one and
Archangel's Prophecy
on this list but I'm going to just talk about
Ocean Light
. I loved getting Beau's story and seeing him fall for Kaia. I also adored learning more about the BlackSea pack! I will never be tired of this world or these characters!
Read my review
here
.
The Arcadia Bell Series by Jenn Bennett
Why did I wait so long to read this series? It was amazing and refreshingly unique! I loved Cady and Lon and Jupe! The supernatural and the worldbuilding were wonderful and I'm sad that I have no more books in this series to read.
A Closed and Common Orbit by Becky Chambers
Becky Chambers' books are like reading a book in hug form. They're warm and so full of hope while hitting on some hardhitting topics in a really respectful way. I loved how this book tackled the issue of what makes a person a person! I also love the worldbuilding and the aliens in this series so much! I hope we see Pepper, Sidra, and the gang again in later books.
Read my review
here
.
The Murderbot Diaries by Martha Wells
I just finished this series and OMG! IT IS SO GOOD! I love Murderbot! I've never related so much to a non-human entity before. All Murderbot wants to do is sit and watch the entertainment feeds all day. But they have to deal with humans and keep them from doing stupid things that will get them killed. I could read an infinite amount of books about Murderbot dealing with human shenanigans.
Vengeful by V.E. Schwab
Vicious
has been one of my top five favorite books since 2013 so I had really high expectations going into its sequel.
Vengeful
went and blew them all out of the water. This book was amazing and heartbreaking and I'm still not over it and it's been over two months since I finished it. If you haven't read this series, go and fix that now.
London Steampunk: The Blue Blood Conspiracy Series by Bec McMaster
I loved McMaster's
London Steampunk
series so I knew that I'd probably love its spinoff. I just kept putting off reading for so long. I want to go back and kick my past self for that because this series is SO good! I binged read all four books in less than a week and totally fell in love with the Company of Rogues. Reading about all of them finding their happily ever afters was so fun and satisfying! I can't wait to get my hands on the last book next year.
Read Gretl's review for
Mission: Improper
here
.
Read Gretl's review for
The Mech Who Loved Me
here
.
Read Rose Red's review for
You Only Love Twice
here
.
Read Gretl's review for
To Catch a Rogue
here
.
Trail of Lightning by Rebecca Roanhorse
This book received a lot of hype before it came out due to it being an urban fantasy based on Native American mythology written by a Native American author and the type was totally justified. It's kind of like
Mad Max
meets
American Gods
world with a dash of
Buffy
and a huge helping of Navajo mythology and the result was refreshingly unique and exciting. I'm intrigued to see where Roanhorse takes the series because she didn't pull any punches in this first book.
Read my review
here
.
The Stars Now Unclaimed by Drew Williams
This book is the perfect example of why I love sci-fi so much! It was action-packed and had some awesomely bonkers space battles. Plus, the characters and worldbuilding were amazing! It was such a great ride! I can't wait for the sequel to be in my hands next year!
Read my review
here
.
How to Marry a Werewolf by Gail Carriger
I just barely finished this book this last weekend and OMG! It was SO good! I've low key loved Channing since his first grumpy and appalling appearance in the
Parasol Protectorate
series. I love him even more now that I know his backstory. And I will say that Carriger did well with his love interest, Faith! I loved her brash and witty manner and her unholy love of geology. The romance and the banter was completely adorable and I ship them so hard! I hope we see more of them in future
Parasolverse
novellas!
Read my review
here
.
Gretl
The Nightshades series by Melissa F. Olson
I'm cheating a little bit because because I read book 1 at the end of 2017, but this is a great novella series to binge. It's old school urban fantasy featuring a paranormal unit in the FBI - think Criminal Minds with vampires.
You can read my reviews on Goodreads.
Burn Bright by Patricia Briggs
The Alpha and Omega novels are always among my favorites of the year. This one though, felt more like a Mercy Thompson book. But in a good way.
Read Rose Red's review
here
.
The Boundary Magic series by Melissa F. Olson
Other than Nightshades, all of Olson's books are in Kindle Unlimited so I had another old school UF binge. There's a fourth book in this series set to release in 2019.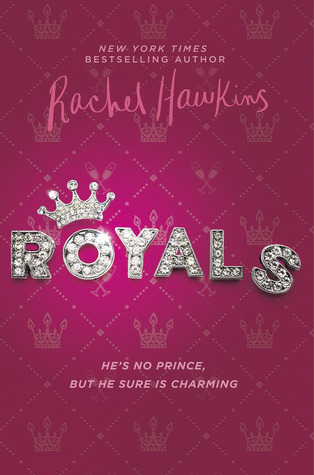 Royals by Rachel Hawkins
This is one of those fun, fluffy books that wasn't five stars but is still a fave. It's a YA Pretty Woman. Classic rom-com!
Read my review
here
.
The Emerald Lily by Juliette Cross
The Emerald Lily
manages to both incorporate all the fairy tale tropes and turn them on their heads. This Sleeping Beauty wakes up and realizes that she doesn't need a prince to rescue her.
Read Rose Red's review
here
.
To Catch a Rogue by Bec McMaster
I think Rose Red probably covered everything there was to say about London Steampunk, but TCAR is my favorite in the series so far.
Review links are above.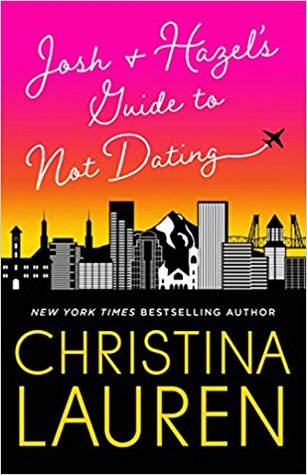 Josh and Hazel's Guide to Not Dating by Christina Lauren
We have fallen in love with Christina Lauren so expect to see more of them on the blog. This is the book that started it for me.
Read my review
here
.