Last year I did the free trial of Kindle Unlimited and decided it probably wasn't cost effective for me. (I wrote a post about it, which you can read
here
.) But I got a great deal last month.There was one series I wanted to read that was part of the program and it was actually cheaper than buying those two books. I'm actually thinking of keeping it for a while this time. I've found more books I'm interested in. Now I just have to find time to read them.
Here are some of my faves that are available in Kindle Unlimited.
Borrowed Souls by Chelsea Mueller
Borrowed Souls came out last year, but was just added to KU. It has one of the most unique magic systems I've read recently - you can borrow a soul to keep your own clean while you sin - and an interesting diverse cast. Fans of Downside will like this one.
The Black Dog series by Hailey Edwards
You know how I love a paranormal police procedural? The Black Dog series follows a young marshal for the Conclave, the Fae ruling body, and her incubus partner on their supernatural cases. It's also spawned several spinoffs, all available in KU, though the original series is still my favorite.
Heart of Malice by Lisa Edmonds
Heroine Alice Worth reminds me of Jaye Wells's Kate Prospero, which is always a good thing. I also loved the supporting cast and the magic. Book two in the series comes out in May.
The Beginner's Guide to Necromancy series by Hailey Edwards
This is the series that made me try KU again. I've read the first book and was waiting for the third, which just came out. The heroine Grier lives in a sentient house, gives ghost tours of Savannah and crushes on her next door neighbor. She also just got out of prison after being cleared of her aunt's murder. I'm planning to post a series review when I get caught up.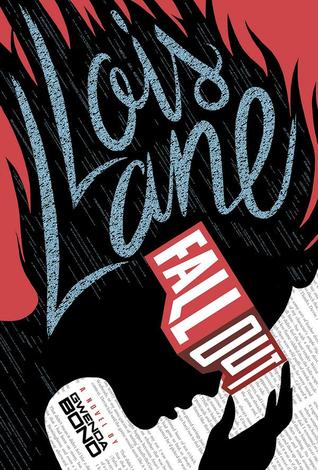 Fallout by Gwenda Bond
Fallout
tells the story of how Lois Lane became a journalist. She's just started a new high school and joins the school paper. For some reason only the first book in the series is in KU right now, but it stands alone just fine.
My review of Fallout
The
Harry Potter
series is also included in Kindle Unlimited. I'm not sure how that works since the books are supposed to be exclusive. It's a "book club" edition so maybe it's abridged? But if you haven't read them yet, that's also worth looking into.
Do you have Kindle Unlimited?
Give me your book recs in the comments!