Top 5 Wednesday is a Goodreads group hosted by Sam from Thoughts on Tomes. Bloggers, booktubers and bookstagrammers post on a common topic every (you guessed it) Wednesday. You can find the lists by searching #T5W or Top 5 Wednesday. And you can join the group on Goodreads if you want to participate.
This Week's Topic Is:
Books You're Thankful For
Happy Thanksgiving to our U.S. readers!
We hope you're getting a chance to curl up with a book this week.
Lots of us make lists of people and things we're thankful for this time of year. Before this T5W topic, I've never thought to list books though. Here are my top 5.
5. Hungry Like the Wolf by Paige Tyler
I'm always thankful for a Slump Buster! Last year Tyler's SWAT series, of which this is book one, broke me out of a major reading slump.
4. Slave to Sensation by Nalini Singh
Speaking of Slump Busters, whenever I'm in one of those "I want to read but nothing sounds good" moods I pick up something from the Psy-Changeling series.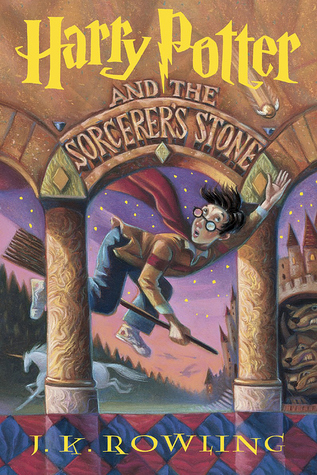 3. Harry Potter and the Sorcerors Stone by J.K. Rowling
In the last few years, I've seen so many new authors who were inspired by Harry Potter. Not to mention a whole community of YA bloggers, booktubers, and bookstagrammers. This series unites readers from all over the world, giving them common ground and shared experiences.
2. Twilight by Stephanie Meyer
How can I be thankful for a book that I haven't actually read? Twilight brought so many of my peers to paranormal books and blogging. Many of us who are currently reviewing adult PNR may not have gotten here without it.
1. Dead Until Dark by Charlaine Harris
This book is the one that brought me. My gateway into the UF/PNR world was Sookie Stackhouse and I discovered some of my favorite series based on recs from Charlaine Harris.
Which books are you thankful for?