2015 was not the greatest reading year for me. It looks like I'm just barely going to make my goal for Goodreads. And I wound up returning a lot of library books unread because I had too many ARCs to read at the same time. (Seriously, why does everything I want to read have to come out on the same day?)
But I read some really good stuff this year as well, tried new things and discovered some new favorite authors. Here are some of the highlights.
Overall Best of 2015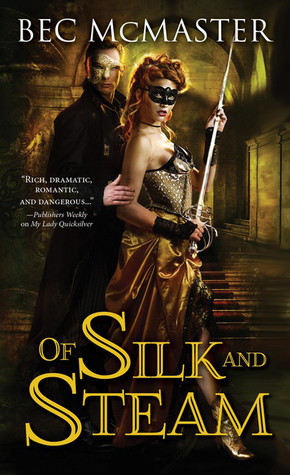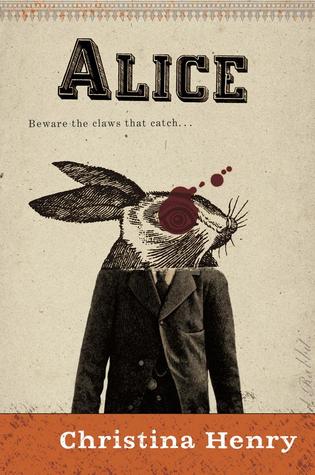 It's tough, but if I have to choose, these are my top 5 of 2015. I rated them all 4 1/2 or 5 stars.
Of Silk and Steam
by Bec McMaster
I loved this book so much I read it twice before release day. This was the last book in the London Steampunk series and it certainly went out on a high note.
Read our
review
.
Silver on the Road
by Laura Anne Gilman
Something different from my usual UF. Let's call it a magical-historical western fantasy. Gilman was also a new-to-me author, but I'm definitely going to check out some of her other books.
Read my Goodreads
review
.
Menagerie
by Rachel Vincent
A completely different kind of shifter story. Not what I expected, but totally fascinating. Dark, but also hopeful and empowering.
Read my
review
.
Alice
by Christina Henry
Alice returned from Wonderland very different than when she went in. She wound up in an asylum with an axe-murdering neighbor. This is what happens when they escape.
Read my
review
.
Dead Heat
by Patricia Briggs
I've never met a Patricia Briggs book I didn't like, and the Alpha and Omega series is definitely my favorite. It had been a long time since I had seen Charles and Anna, but they were worth the wait.
Read Rose Red's
review
.
Series Debuts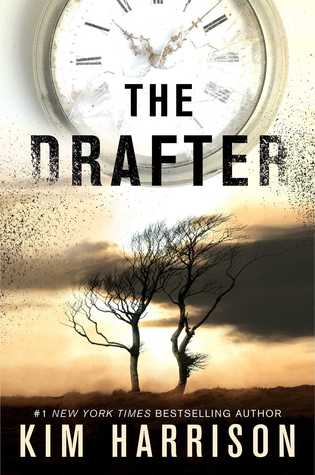 These are probably the books I would be quickest to recommend even though they're not necessarily my highest rated. (I gave them all 4 stars.) Some truly unique and wonderful worlds on this list and I'm excited to see every one of these series continue.
Sorcerer to the Crown
by Zen Cho
A young woman with magical talent runs away with the Royal Sorcerer. Feels like of some of my favorite steampunk series, but with dragons instead of dirigibles.
Read my RTFB
post
.
Wake of Vultures
by Lila Bowen
This is another Magical Western. I didn't know I liked them until this year. It's also another adult book with a teen heroine, which seemed to be a trend this year. Nettie struggles with issues of race, gender and sexuality while first breaking horses and later battling monsters.
Read my Goodreads
review
.
The Aeronaut's Windlass
by Jim Butcher
A sci-fi adventure disguised as Steampunk. Some really impressive airship battles, political intrigue and chapters from the cat's POV. I loved the diverse cast of characters and the sort of post-apocalyptic world. There's still so much I want to know about them both.
Read my Goodreads
review
.
The Drafter
by Kim Harrison
I'm disappointed that more people didn't read this one. I loved Peri, though she's very different from Rachel Morgan. She's a double agent with no memory of her mission. And I loved Harrison's vision for near-future Detroit.
Read my Goodreads
review
.
Urban Fantasy
Vision in Silver
by Anne Bishop
We've loved The Others series from the beginning. This installment doesn't have quite as much action, but ups the intrigue. We learn about The Others outside the courtyard and the war brewing with humans in faraway countries.
Read our
review
.
Deadly Spells
by Jaye Wells
Another series that I love and can't recommend enough. This is the best one yet with some more of the backstory coming to light and Kate finally making some relationship progress.
Read Goldilox's
review
.
Dark Debt
by Chloe Neill
Reminded me why I loved Chicagoland Vampires from the very beginning. Merit's gang is mostly back together and we finally get some answers from Morgan.
Read my Goodreads
review
.
Crucible Zero
by Devon Monk
The world has changed from the first two books in the House Immortal series, but all of Matilda's friends are still there. This final installment really takes the action to the next level.
Read my
review
.
Romance
Grave Phantom
s by Jenn Bennett
The couple we've all been waiting for since the series began. I loved Bo and Astrid!
Soulbound
by Kristen Callihan
I love an enemies to lovers story. Adam and Eliza certainly started off wrong, but they unite in their quest to escape Mab, and eventually grow to understand each other. I liked getting to know them too, as both characters were not who I thought they were.
Read Rose Red's
review
.
The Bourbon Kings
by JR Ward
Like your favorite prime time soap in book form. I totally understand why it's already been optioned for TV. I could not put this one down.
Read my
review
.
YA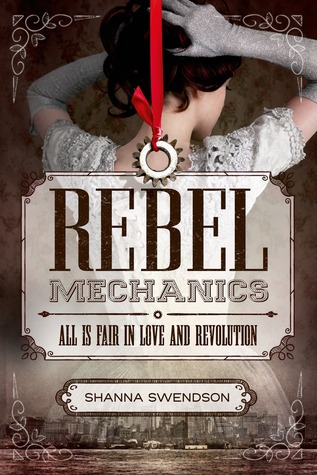 Rebel Mechanics
by Shanna Swendson
A young governess is torn between her new employer and a group of machine-building rebels in an alternate New York where the British still rule because the aristocracy wields magic. I wanted the next book as soon as I finished it.
Read my Goodreads
review
.
Hit
by Delilah S. Dawson
This is the book that had me in tears in the middle of the McDonald's PlayPlace. Patsy Klein becomes an indentured assassin for the bank that's just taken over the government in this pre-dystopian adventure.
Read my
review
.
Cold Burn of Magic/ Dark Heart of Magic
by Jennifer Estep
The Black Blade series has everything I love about Elemental Assassin but with swords. I love this world and the characters in it, especially the monsters.
Read Rose Red's
review
.
The Darkest Part of the Forest
by Holly Black
A modern day fairy tale set in a magical town where the monsters only eat the tourists. This story wound up in a totally different place than I expected. It even has a well-done love triangle, which is something I never say.
Read my
review
.