We wanted to try to feature newness in our Most Anticipated list, rather than just tell you how excited we are about the next Kate Daniels book (because DUH) so here are our favorite standalones and series debuts for 2016.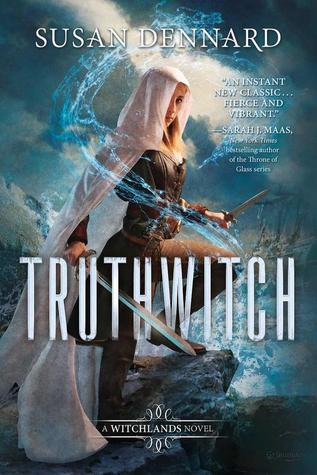 Truthwitch
(The Witchlands #1)
Susan Denard
Releases Jan. 5
Goodreads
Amazon
On a continent ruled by three empires, some are born with a "witchery", a magical skill that sets them apart from others.

In the Witchlands, there are almost as many types of magic as there are ways to get in trouble—as two desperate young women know all too well.

Safiya is a Truthwitch, able to discern truth from lie. It's a powerful magic that many would kill to have on their side, especially amongst the nobility to which Safi was born. So Safi must keep her gift hidden, lest she be used as a pawn in the struggle between empires.

Iseult, a Threadwitch, can see the invisible ties that bind and entangle the lives around her—but she cannot see the bonds that touch her own heart. Her unlikely friendship with Safi has taken her from life as an outcast into one of reckless adventure, where she is a cool, wary balance to Safi's hotheaded impulsiveness.

Safi and Iseult just want to be free to live their own lives, but war is coming to the Witchlands. With the help of the cunning Prince Merik (a Windwitch and ship's captain) and the hindrance of a Bloodwitch bent on revenge, the friends must fight emperors, princes, and mercenaries alike, who will stop at nothing to get their hands on a Truthwitch.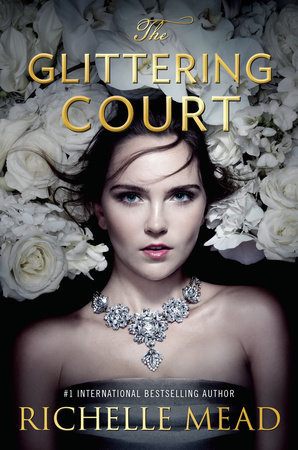 The Glittering Court
(The Glittering Court #1)
Richelle Mead
Releases April 5
Goodreads
Amazon
A dazzling new fantasy series set in a mix of Elizabethan and frontier worlds that's dripping with romance from Richelle Mead, #1 internationally bestselling author of Vampire Academy.

Big and sweeping, spanning the refined palaces of Osfrid to the gold dust and untamed forests of Adoria, The Glittering Court tells the story of Adelaide, an Osfridian countess who poses as her servant to escape an arranged marriage and start a new life in Adoria, the New World. But to do that, she must join the Glittering Court.

Both a school and a business venture, the Glittering Court is designed to transform impoverished girls into upper-class ladies capable of arranging powerful and wealthy marriages in the New World. Adelaide naturally excels in her training and even makes a few friends: the fiery former laundress Tamsin and the beautiful Sirminican refugee Mira. She manages to keep her true identity hidden from all but one: the intriguing Cedric Thorn, son of the wealthy proprietor of the Glittering Court.

When Adelaide discovers that Cedric is hiding a dangerous secret of his own, together, they hatch a scheme to make the best of Adelaide's deception. Complications soon arise—first, as they cross the treacherous seas from Osfrid to Adoria, and later, when Adelaide catches the attention of a powerful governor.

But no complication will prove quite as daunting as the potent attraction simmering between Adelaide and Cedric. An attraction that, if acted on, would scandalize the Glittering Court and make them both outcasts in wild, vastly uncharted lands. . . .
The Voodoo Killings
(Kinkaid Strange #1)
Kristi Charish
Releases May 10
Goodreads
Amazon
For the first time since we launched Bitten by Kelley Armstrong, Random House Canada is thrilled to announce the debut of a new urban fantasy series. Kristi Charish's The Voodoo Killings introduces Kincaid Strange, not your average voodoo practitioner...

For starters, she's only 27. Then there's the fact that she lives in rain-soaked Seattle, which is not exactly Haiti. And she's broke. With raising zombies outlawed throughout the continental USA, Kincaid has to eke out a living running seances for university students with more money than brains who are desperate for guitar lessons with the ghost of a Seattle grunge rocker--who happens to be Kincaid's on-again, off-again roommate.

Then a stray zombie turns up outside her neighbourhood bar: Cameron Wight, an up-and-coming visual artist with no recollection of how he died or who raised him. Not only is it dangerous for Kincaid to be caught with an unauthorized zombie, she soon realizes he's tied to a spate of murders: someone is targeting the zombies and voodoo practitioners in Seattle's infamous Underground City, a paranormal hub. When the police refuse to investigate, the City's oldest and foremost zombie asks Kincaid to help. Raising ghosts and zombies is one thing, but finding a murderer? She's broke, but she's not stupid.

And then she becomes the target...As the saying goes, when it rains it pours, especially in Seattle.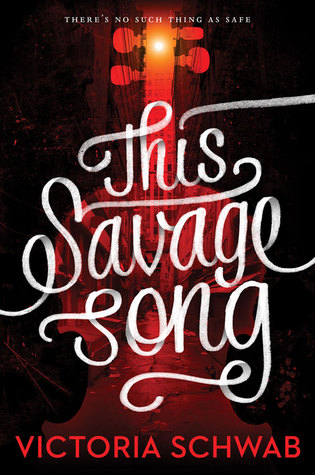 This Savage Song
(Monsters of Verity #1)
Victoria Schwab
Releases June 7
Goodreads
Amazon
The city of Verity has been overrun with monsters, born from the worst of human evil. In North Verity, the Corsai and the Malchai run free. Under the rule of Callum Harker, the monsters kill any human who has not paid for protection. In the South, Henry Flynn hunts the monsters who cross the border into his territory, aided by the most dangerous and darkest monsters of them all—the Sunai, dark creatures who use music to steal their victim's souls.

As one of only three Sunai in existence, August Flynn has always wanted to play a bigger role in the war between the north and the south. When the chance arises to keep an eye on Kate Harker, daughter of the leader of North Verity, August jumps on it.
When Kate discovers August's secret, the pair find themselves running for their lives and battling monsters from both sides of the wall. As the city dissolves into chaos, it's up to them to foster a peace between monsters and humans.

A unique, fast-paced adventure that looks at the monsters we face every day—including the monster within.
Blood of the Earth
(Soulwood #1)
Faith Hunter
Release: Aug. 2
Goodreads
Amazon
Set in the same world as the New York Times bestselling Jane Yellowrock novels, an all-new series starring Nell Ingram, who wields powers as old as the earth.

When Nell Ingram met skinwalker Jane Yellowrock, she was almost alone in the world, exiled by both choice and fear from the cult she was raised in, defending herself with the magic she drew from her deep connection to the forest that surrounds her.

Now, Jane has referred Nell to PsyLED, a Homeland Security agency policing paranormals, and agent Rick LaFleur has shown up at Nell's doorstep. His appearance forces her out of her isolated life into an investigation that leads to the vampire Blood Master of Nashville.

Nell has a team—and a mission. But to find the Master's kidnapped vassal, Nell and the PsyLED team will be forced to go deep into the heart of the very cult Nell fears, infiltrating the cult and a humans-only terrorist group before time runs out…
But we also had to mention a few series releases that we're especially excited about.
The Bands of Mourning
(Mistborn #6)
Brandon Sanderson
Releases January 26
Goodreads
Amazon
The #1 New York Times bestselling author returns to the world of Mistborn with the follow-up to Shadows of Self.

With The Alloy of Law and Shadows of Self, Brandon Sanderson surprised readers with a New York Times bestselling spinoff of his Mistborn books, set after the action of the trilogy, in a period corresponding to late 19th-century America.

Now, with The Bands of Mourning, Sanderson continues the story. The Bands of Mourning are the mythical metalminds owned by the Lord Ruler, said to grant anyone who wears them the powers that the Lord Ruler had at his command. Hardly anyone thinks they really exist. A kandra researcher has returned to Elendel with images that seem to depict the Bands, as well as writings in a language that no one can read. Waxillium Ladrian is recruited to travel south to the city of New Seran to investigate. Along the way he discovers hints that point to the true goals of his uncle Edwarn and the shadowy organization known as The Set.
Stars Above
(The Lunar Chronicles #0.5, 0.6, 1.5, 3.5, 3.6)
Marissa Meyer
Releases February 2
Goodreads
Amazon
The enchantment continues....

The universe of the Lunar Chronicles holds stories—and secrets—that are wondrous, vicious, and romantic. How did Cinder first arrive in New Beijing? How did the brooding soldier Wolf transform from young man to killer? When did Princess Winter and the palace guard Jacin realize their destinies?

With nine stories—five of which have never before been published—and an exclusive never-before-seen excerpt from Marissa Meyer's upcoming novel, Heartless, about the Queen of Hearts from Alice in Wonderland, Stars Above is essential for fans of the bestselling and beloved Lunar Chronicles.

--
The Little Android: A retelling of Hans Christian Andersen's "The Little Mermaid," set in the world of The Lunar Chronicles.
Glitches: In this prequel to Cinder, we see the results of the plague play out, and the emotional toll it takes on Cinder. Something that may, or may not, be a glitch….
The Queen's Army: In this prequel to Scarlet, we're introduced to the army Queen Levana is building, and one soldier in particular who will do anything to keep from becoming the monster they want him to be.
Carswell's Guide to Being Lucky: Thirteen-year-old Carswell Thorne has big plans involving a Rampion spaceship and a no-return trip out of Los Angeles.
The Keeper: A prequel to the Lunar Chronicles, showing a young Scarlet and how Princess Selene came into the care of Michelle Benoit.
After Sunshine Passes By: In this prequel to Cress, we see how a nine-year-old Cress ended up alone on a satellite, spying on Earth for Luna.
The Princess and the Guard: In this prequel to Winter, we see a game called The Princess
The Mechanic: In this prequel to Cinder, we see Kai and Cinder's first meeting from Kai's perspective.
Something Old, Something New: In this epilogue to Winter, friends gather for the wedding of the century...
A Gathering of Shadows
(A Darker Shade of Magic #2)
V.E. Schwab
Releases February 23
Goodreads
Amazon
Four months have passed since the shadow stone fell into Kell's possession. Four months since his path crossed with Delilah Bard. Four months since Rhy was wounded and the Dane twins fell, and the stone was cast with Holland's dying body through the rift, and into Black London.

In many ways, things have almost returned to normal, though Rhy is more sober, and Kell is now plagued by his guilt. Restless, and having given up smuggling, Kell is visited by dreams of ominous magical events, waking only to think of Lila, who disappeared from the docks like she always meant to do. As Red London finalizes preparations for the Element Games—an extravagant international competition of magic, meant to entertain and keep healthy the ties between neighboring countries—a certain pirate ship draws closer, carrying old friends back into port.

But while Red London is caught up in the pageantry and thrills of the Games, another London is coming back to life, and those who were thought to be forever gone have returned. After all, a shadow that was gone in the night reappears in the morning, and so it seems Black London has risen again—meaning that another London must fall.
Time Siege
(Time Salvager #2)
Wesley Chu
Releases July 12
Goodreads
Amazon
Having been haunted by the past and enslaved by the present, James Griffin-Mars is taking control of the future.

Earth is a toxic, sparsely inhabited wasteland­­the perfect hiding place for a fugitive ex­chronman to hide from the authorities.

James has allies, scientists he rescued from previous centuries: Elise Kim, who believes she can renew Earth, given time; Grace Priestly, the venerated inventor of time travel herself; Levin, James's mentor and former pursuer, now disgraced; and the Elfreth, a population of downtrodden humans who want desperately to believe that James and his friends will heal their ailing home world.

James also has enemies. They include the full military might of benighted solar system ruled by corporate greed and a desperate fear of what James will do next. At the forefront of their efforts to stop him is Kuo, the ruthless security head, who wants James's head on a pike and will stop at nothing to obtain it.
Of course, we're also eagerly awaiting the latest releases in our favorite series:
The Dirt on Ninth Grave
(Charley Davidson #9) by Darynda Jones
Releases January 12
Goodreads
Amazon
Staked
(Iron Druid #8) by Kevin Hearne
Releases January 26
Goodreads
Amazon
Bitter Bite
(Elemental Assassin #14) by Jennifer Estep
Releases February 23
Goodreads
Amazon
Midnight Marked
(Chicagoland Vampires #12) by Chloe Neill
Releases March 1
Goodreads
Amazon
Fire Touched
(Mercy Thompson #9) by Patricia Briggs
Releases March 8
Goodreads
Amazon
Marked in Flesh
(The Others #4) by Anne Bishop
Releases March 8
Goodreads
Amazon
Shadow Rites
(Jane Yellowrock #10) by Faith Hunter
Releases April 5
Goodreads
Amazon
Ride the Storm
(Cassandra Palmer #8) by Karen Chance
Releases April 5
Goodreads
Amazon
Bright Blaze of Magic
(Black Blade #3) by Jennifer Estep
Releases April 26
Goodreads
Amazon
Allegiance of Honor
(Psy-Changeling #15) by Nalini Singh
Releases June 14
Goodreads
Amazon
The Curse of Tenth Grave
(Charley Davidson #10) by Darynda Jones
Releases June 28
Goodreads
Amazon
Forevermore
(Darkest London #7) by Kristen Callihan
Releases June 28
Goodreads
Amazon
The Sight
(Devil's Isle #2) by Chloe Neill
Releases August 16
Goodreads
Amazon
Wild Embrace
(Psy-Changeling Novella Anthology) by Nalini Singh
Releases August 23
Goodreads
Amazon
Which 2016 releases are you most excited for?