I'm hoping to do a re-read of Karen Marie Moning's Fever series this month before
Burned
comes out in January. It's been more than two years since
Iced
. Plus, on my first read I went through the whole series in a week and slept about three hours the entire time. I guess it's a good thing my list of most anticipated releases is short this month.
Buy:
City of Eternal Night
(Crescent City #2) by Krister Painter
Release: 12/2 Links:
Goodreads
Amazon
This book should be on your buy list for the gorgeous cover alone! The first book in this series,
House of the Rising Sun
, was one of my favorites of the year. I love the New Orleans setting and the fae magic.
A Secret to Die
For
(Secret McQueen #8) by Sierra Dean
Release: 12/16 Links:
Goodreads
Amazon
I've been loving the Secret McQueen series, but I'm a little bit afraid to read this last book. I'm almost convinced that everyone dies. But I'm actually a book behind in the series, so I'm hoping I've got it wrong.
Borrow:
Darkness Falls
(Dark Angels #7) by Keri Arthur
Goodreads
Amazon
This one is also the last book of the series. I've been enjoying the Riza's story and I'm looking forward to seeing how it all wraps up.
Low Midnight
(Kitty Norville #13) by Carrie Vaughn
Release: 12/30 Links:
Goodreads
Amazon
This is the first book in the Kitty Norville series written from someone else's POV. It stars Cormac, who I love. But I'm not crazy about the two hundred year old witch he's been sharing his head with. I'm curious about how this is going to work.
Buy: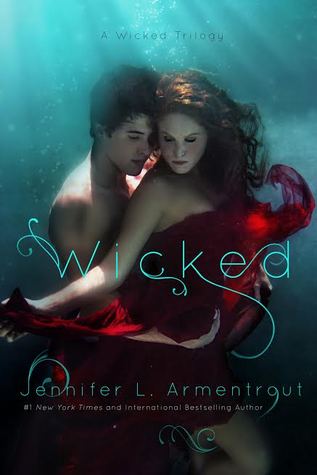 Wicked
(A Wicked Saga #1) by Jennifer L. Armentrout
Release: 12/8 Links:
Goodreads
Amazon
I love the contemporary new adult books that Jennifer Armentrout writes as J. Lynn. Actually, every book I've read of hers has been fantastic! So I'm super excited that she wrote a paranormal new adult book! I can't wait to read this book! New adult paranormal books are something I would love to see more of!
Gathering Darkness
(Falling Kingdoms #3) by Morgan Rhodes
Release: 12/9 Links:
Goodreads
Amazon
I absolutely adore the first two
Falling Kingdoms
books! Seriously. It's one of my favorite YA fantasy series. I love the multiple point-of-views and I can't wait to see where the story goes!
Borrow:
The Rosie Effect
(Don Tillman #3) by Graeme Simsion
Release: 12/30 Links:
Goodreads
Amazon
I absolutely adored
The Rosie Project
! The story is about geneticist, Don Tillman. After being told he'd make a good husband, he applies his scientific knowledge and skills to make a list of criteria. With this list, he methodically starts his search for his perfect wife and dubs the search, The Wife Project. It was so much fun and was so cute! I can't wait to read the sequel and see what Don does next! If you haven't read
The Rosie Project
, I highly recommend picking it up!
Hot Blooded
(Dark Kings #4) by Donna Grant
Release: 12/30 Links:
Goodreads
Amazon
I'm a huge fan of Donna Grant's
Dark Sword/Dark Warriors
series. I've liked the first couple books in this new series of hers but I don't love them as much as her other books. I'm planning on borrowing the third book and this one from my Mom while I'm home for the holidays. I have my fingers crossed that this is where the series will finally pick up for me.
Coming Soon!
We're making our lists and checking them twice. Look for our Favorite Books of 2014 posts starting on 12/15!