Top 5 Wednesday is a Goodreads group hosted by Sam from Thoughts on Tomes. Bloggers, booktubers and bookstagrammers post on a common topic every (you guessed it) Wednesday. You can find the lists by searching #T5W or Top 5 Wednesday. And you can join the group on Goodreads if you want to participate.
We've decided not to do Top 5 Wednesday in 2018. We'll still be making lists, just probably not every week. But we had a great time participating last year and wanted to look back at some of our favorite posts.
It seems that our lists fall into two basic categories, ones that recommend books in a particular category, and ones that have fun with the worlds and characters from our favorite books.
Here are our Top 5(ish) T5W Book Rec Posts:
5. Favorite Slump Busters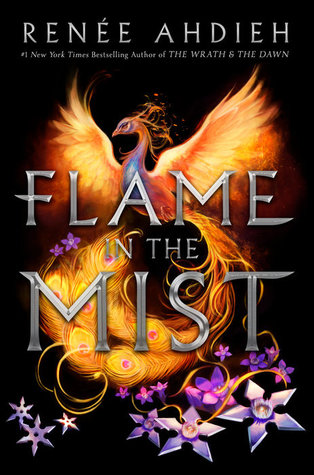 4. Favorite Books With Non-Western Settings
3. Favorite Enemies to Lovers Romances
2. Favorite SciFi/Fantasy Books
1.5 Favorite LGBTQ+ Reads
1. Future Classics
And these are posts we love that may not help you find your next read, but they'll definitely entertain you:
5. Supernatural Creatures We Want to See More Often
4. Fictional Jobs We Want to Have
3. Books That Would Make Great Video Games
2. Characters Whose Fitness Routines We Want to Try
1. Books For Our Hogwarts Houses
You can look back through the year of
Top 5 Wednesday posts
by clicking the image in our sidebar.
Thanks to Sam for hosting and we hope to see all of our T5W friends around the comment section.
and