Wow! We reviewed a lot of books last month. I'm surprised we had time to do anything else. Here's what we were up to in August.
What We Reviewed
The Wrath and the Dawn by Renee Ahdieh
Hell or High Water (Gemini #3) by Hailey Edwards
Monstress by Marjorie Liu and White Sand by Brandon Sanderson
Nevernight by Jay Kristoff
Soulless (Parasol Protectorate #1) by Gail Carriger
Mission: Improper (London Steampunk #6) by Bec McMaster
The Sight (Devil's Isle #2) by Chloe Neill
Wild Invitation and Whisper of Sin (Psy-Changeling novellas) by Nalini Singh
A World Without You by Beth Revis
Wild Embrace and Secrets at Midnight (Psy-Changeling novellas) by Nalini Singh
Unraveled (Elemental Assassin #15) by Jennifer Estep
Made For Sin by Stacia Kane
Reading Challenge Recap
I went with a recent purchase for my Rock My TBR read this time: A Promise of Fire by Amanda Bouchet. It came highly recommended by one of my blogger friends.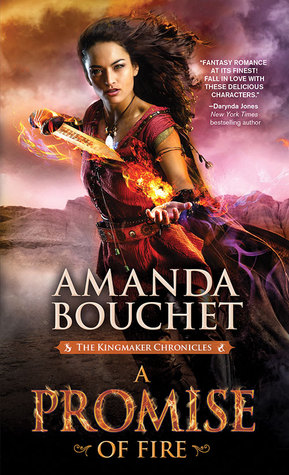 Rose Red fell into a Gail Carriger binge read which allowed her to meet her goal of reading two books this month for her Rock My TBR challenge as well as knocking five books off her physical TBR list. Those books are as follows:




What Else We Did
We continued our Unboxing series with the
July Fairy Loot Box
.
Rose Red went to
World Con
.
What We're Waiting For
These are some of the September releases we're most excited about. Click the titles to add them to Goodreads.