Can you believe that 2015 is almost over already? Well, we've had an exciting year here at Goldilox and the Three Weres! We've read so many amazing books and we've had the opportunity to participate in some fun events and blog tours! 2015 has really been a great year for the book community. Since it's the end of the year, it's time to tell you how we did with our reading challenges and goals!
Aside from completing my Goodreads challenge of reading 52 books this year, I participated in the
TBR Jar Challenge
created by Kat from Katytastic. I selected fourteen bookish challenges, wrote them on strips of paper, and put them into a jar. Each month I drew a challenge that I had to complete before the next month began. These challenges made reducing my TBR pile fun while giving me the freedom to choose books I was in the mood for that completed each challenge. The following are the challenges I did this year and what books I read to complete each one:
Read A Book With A Color In The Title


Read A Book With Magic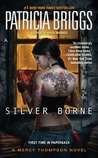 Reread A Favorite Book/Series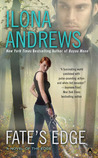 Read A New-To-You Series


Read A 2015 Debut Novel
Read A Book That Someone Else Picks
Read A Book With 500+ Pages

Read A New-To-You Author
Read A Classic Novel

Read A Book You Own And Haven't Read
Read A Graphic Novel
Read A Book Published This Year

I'm still reading Winter as it is my challenge book for December but I'm going to have it done by the end of the year. :) This reading challenge was so much fun and it helped me clear a lot of books off my TBR pile! I'm totally going to participate next year!
When we did our
summer update
, I had almost made my goal of 36 books for the year, so I wound up way ahead with 48 library books read. Here's what I read the second half of the year:
The sponsors have just announced that they won't be doing the challenge in 2016, so I'll be looking for a new one to try.
In October, I started the
Coastal Magic Featured Author Reading Challenge
. The
challenge
is simply to read 17 books by Featured Authors in the 17 weeks preceding the Con.
I'm actually running a bit behind on this one. I've only read 5 (and 2 of those were novellas) but I've got until February to complete the challenge. I'm pretty sure I can make it. Here's what I've read so far:
For more information on Coastal Magic Con or the challenge, visit their
Facebook
page or click the icon in our sidebar to go to their website.
Do you have a reading challenge success story or a challenge you think we should try? Let us know in the comments!