I hope that some day soon we can stop talking about The Great Reading Slump of 2018. But today is not that day. Because of The Great Reading Slump, there are so many 2018 releases that we bought but didn't get to. And the FOMO is real, y'all.
Here are the 2018 releases that we didn't get to (but we'll read them this year, we swear!)
Shades of Wicked by Jeaniene Frost
Shades of Wicked made a lot of people's Best of 2018 list. But not mine because I didn't read it yet. But I love Ian so I will definitely do it soon.
Shadow of the Fox by Julie Kagawa
We did a post once about the supernatural characters we want to see more of and Kitsune were right at the top of my list. I'm hoping to work this one in to a reading challenge this year.
Venom in the Veins by Jennifer Estep
I actually started reading
Venom in the Veins
at the beginning of The Great Reading Slump, but one of the problems I was having was a short attention span - if I put a book down I didn't pick it up again. So I'm going to start over this year because this is one of my favorite series and I know it deserves my full attention.
Daughter of the Siren Queen by Tricia Levenseller
Daughter of the Pirate King
was my favorite book of 2016. I've taken lots of pretty bookstagram photos of it and this sequel so I should probably actually read it soon.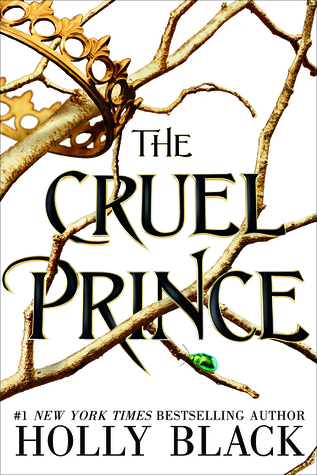 The Cruel Prince by Holly Black
I've had an entire year to read this one. It came out January 2. And I loved the other one of Black's Fae books that I read. Maybe I can do a series binge when
The Wicked King
comes out?
Chainbreaker by Tara Sim
The third and final book in this series comes out next week and I still haven't picked up
Chainbreaker
. I'll admit that I'm kind of scared of this book because of things I've heard. I just need to suck it up and actually pick it up so I can read
Firestarter
this month.
A Record of a Spaceborn Few by Becky Chambers
I got caught up on this series in 2018 specifically so I could read the ARC I got of this book and I still haven't read yet. I blame that dratted reading slump. I know I'll love this book, I just need to pick it up.
Balefire by Jordan L. Hawk
How have I not read this book yet? Reading slumps aside, I need to read this book but I'm also not ready for it to be over because this is the second to last Whyborne & Griffin book we're getting. But that's no excuse. I need to read this book soon because I need more of Whyborne's and Griffin's shenanigans in my life
Competence by Gail Carriger
I caught up on a lot of Gail Carriger books at the end of last year but somehow I didn't get Competence read. Again, how did I not get this book read? I blame The Great Reading Slump of 2018. That applies to this whole list but this book especially.
Foundryside by Robert Jackson Bennett
I actually started this book and was loving it but I put it down and forgot about it thanks to my reading slump. I've heard nothing but great things about this one so I really need to pick it up again so I can find out what happens.