Show Me Yours is a twist on the list post where we give you a few books we like and ask you to recommend a Read Alike. We created it a few years ago and decided it was time to bring it back.
Today's post was inspired by a Twitter thread from author Kristen Callihan, who was rereading the Roaring Twenties series and looking for similar books. I was trying to think of other historical fantasy or romance set in the 20th century and couldn't come up with much either. Here are the ones I know about:
The Roaring Twenties series by Jenn Bennett
The books that inspired the topic are some of our all-time fave PNRs. Set in Prohibition-era San Francisco, each book follows a different member of the Magnussen family of bootleggers. Check out our
RTFB post
.
The Roaring trilogy by Colleen Gleason
Also mentioned in that Twitter thread was another Prohibition-era trilogy. It's a spin-off of Gleason's Gardella Vampire Hunter series, which I haven't read but I know some reviewers who loved it. I put these books on my TBR as soon as I saw the blurbs.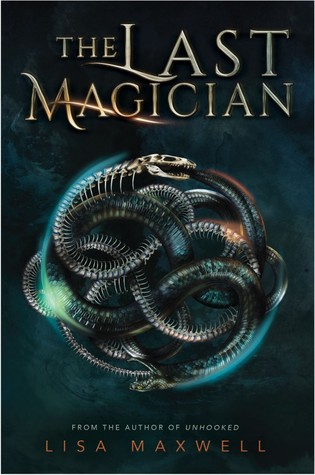 The Last Magician by Lisa Maxwell
The main character in
The Last Magician
is a thief specializing in magical artifacts. She travels back to 1902 New York to steal a book and save magic. Book two in the series comes out in October.
These two are on my TBR list. Have you read them?
Iron Cast by Destiny Soria
Set in 1919 Boston,
Iron Cast
features two best friends who perform a magical stage act at a club owned by a gangster.
Odd & True by Cat Winters
Growing up, True's sister Odd told her stories of magic and monsters. In 1909, Odd arrives at her door with a suitcase full of weapons and says the monsters are coming.
Now it's your turn. Show Me Your Twentieth Century Historical Paranormals!