It's Memorial Day Weekend, the unofficial beginning of summer, and it's got us thinking about summer reading. What books are you planning to take to the pool, the lake, or grandma's house in the next few months? Here are some of our most anticipated summer releases.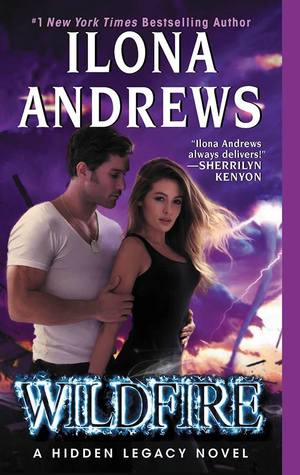 White Hot/ Wildfire (Hidden Legacy #2 and 3) by Ilona Andrews
Release: May 30 and July 25, 2017
I'm binging this series next week.
Burn For Me
is one of my favorite books and I feel like I've been waiting forever for the series to continue.
When Dimple Met Rishi
by Sandhya Menon
Release: May 30, 2017
I'm not usually a contemporary person but even I have to admit that YA is killing it with amazing contemps this year. I'm so excited to read this book! I haven't read any books about two Indian-American teens whose parents have arranged their marriage. Mix in the fact that only one of them knows about the arranged marriage and a web development summer camp they're both attending and I can't help but be intrigued. This book sounds adorable!
Silver Silence (Psy-Changeling Trinity #1) by Nalini Singh
Release: June 13, 2017
All you really need to say is "new Nalini Singh" and it would go on this list. We love her so much!
Silver Silence
introduces us to the Russian bear shifters and follows the Psy and Changelings after the signing of the Trinity Accord.
Our Dark Duet
(Monsters of Verity #2) by Victoria Schwab
Release: June 13, 2017
Like with Nalini Singh, all you have to say is "new Schwab book" and it will make it on our most anticipated list. I'm so excited and scared to read this sequel. I loved
This Savage Song
and I'm nervous to see what further trouble Kate and August will get into.
The Gentleman's Guide to Vice and Virtue
by Mackenzie Lee
Release: June 27, 2017
The author describes this book as "the big gay European road trip novel set in the 18th century that you didn't know you needed". This book is getting all the hype and all the stars from professional reviewers. I'm reading it right now and it's living up to the hype so far. It's amazing and it's both racially and sexually diverse. I need more books like this in my life!
Besieged
(The Iron Druid Chronicles #8.5) by Kevin Hearne
Release: July 11, 2017
An
Iron Druid
short story collection? YES! PLEASE! I've missed having new stories from Atticus, Oberon, and the gang so I can't wait to see what sorts of shenanigans they get into in these stories.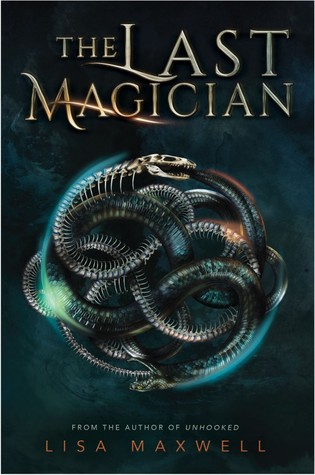 The Last Magician by
Lisa Maxwell
Release: July 18, 2017
I love this cover so much. Plus, magic and time travel. I'm really excited about this one!
The Dire King
(Jackaby #4) by William Ritter
Release: August 22, 2017
It seems like it was just yesterday that I read the first
Jackaby
book. I can't believe that were already at the end of the series. I'm looking forward to see what hijinks my favorite paranormal investigators get into in this book but I am totally not ready to say goodbye to this amazing series with its ghosts, assistants-turned-ducks, and shapeshifting kittens.