Top 5 Wednesday is a group of bloggers, booktubers and bookstagrammers posting on a common topic every (you guessed it) Wednesday. You can find the lists by searching #T5W or Top 5 Wednesday. And you can join the group on Goodreads if you want to participate.
This week's topic is: Top SFF Books on Your TBR
*Booktube SFF Awards Babble Crossover Topic!*
Gretl's Top 5
These are all books that I actually own, which unfortunately makes me less likely to read them. I tend to prioritize my ARCs since they are more time sensitive and sometimes I don't have time for anything else. But there's some great stuff on my shelves, both physical and virtual.
5. The Long Way to a Small, Angry Planet
(Wayfarers #1) by Becky Chambers
I actually met Becky Chambers at an event last year and I have a signed copy of this book. It bugs me that I haven't gotten to read it yet so I hope to do it soon. Book two is out now so I can even binge.
4. Illuminae
(The Illuminae Files #1) by Amie Kaufman and Jay Kristoff
Both of my co-bloggers, and the entire internet, loved this book. I bought it on a Kindle Daily Deal, but haven't gotten to read it yet.
3. Aftermath (Star Wars: Aftermath #1)
by Chuck Wendig
This is another Kindle deal that's been languishing on my TBR. With Rogue One coming out on DVD this week, I'm thinking it might be about time for a Star Wars marathon.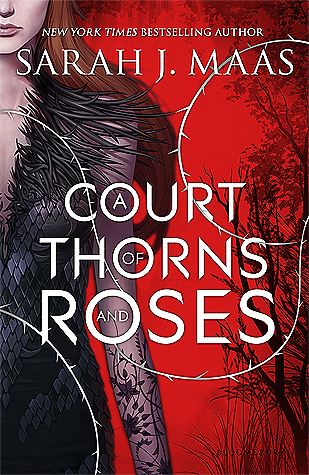 2.
A Court of Thorns and Roses
(ACOTAR #1) by Sarah J. Maas
Since I saw Beauty and the Beast a few weeks ago, I've been thinking about how much I need to read this book, another Kindle deal. If I do it soon I can catch up on the series in time for ACOMAF next month.
1. All my Schwab books
I own six or seven books by Victoria Schwab, most of them signed hardcovers, but I've only read
A Gathering of Shadows.
This one feels like a major fail. I've got to get started on these books.
Rose Red's Top 5
5. These Broken Stars by Amie Kaufman and Meagan Spooner
This book has been on my shelves for several years now. I picked it up because one of my book friends raved about it being
Titanic
in space. I hope to binge read the whole series soon!
4. The First Fifteen Lives of Harry August by Claire North
I've been intrigued with this book ever since I first heard about it. Harry August dies and is reborn each time with complete memories of his previous lives. This book is all about Harry using that knowledge of his past to save the future. I really have no idea why I haven't read this one yet. It sounds like it's totally a Rose Red book.
3. Leviathan Wakes by James S.A. Corey
I've recently started to watch
The Expanse
TV show and it's so good! I now want to read the series. I've heard that it's better than the TV show and I'm so excited to get to it soon!
2. Invictus by Ryan Graudin
All I know about this book is it's a time-traveling heist novel with a
Firefly
-esque crew and it has a red panda in it. That's enough to make me want to read it. I'm so excited for it to come out this September!
1. A Closed and Common Orbit by Becky Chambers
The Long Way to a Small, Angry Planet
was one of my favorite books from last year so I can't wait to get to second book in the series! It's a companion novel to
Long Way
with an AI as the main character! I seriously can't wait to read it! I think the only reason I haven't is because my copy is currently packed in a box in preparation for an upcoming move.
and